Small gardens have massive potential to look gorgeous, stylish and, surprisingly, generous, if you know how to use your slice of outdoor heaven properly! Landscape architects are geniuses when it comes to maximising a small garden, but we know that not everyone has the budget to hire a pro, or the inclination to hand design responsibility over to someone else, which is why we've discovered some incredible tips for giving a small garden a BIG overhaul. Come with us now and see if you spot an idea that has the potential to increase your perceived space and make your garden a really valuable addition to your home.
1. Fill big planters with lots of blooms, to create a vivacious and luscious display that doesn't drown out all of the floor space.

Roof Terrace Garden in Nottinghill, London
GreenlinesDesign Ltd
2. Make everything work double duty! Benches can become log stores and walls can store foldable furniture. Every little helps!
3. Raise the canopy of any mature trees in your garden and the space will grow before your eyes! Hire a trained tree surgeon for this though, as it is dangerous work!
4. Pimp up the shed and it won't look like a grubby waste of space anymore! A pastel hue works so well in a small garden and gives a summerhouse look!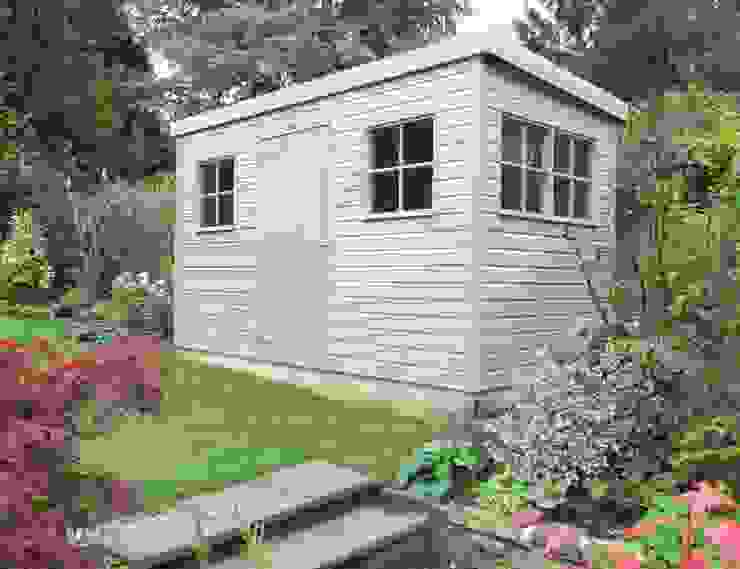 Superior Garden Shed
CraneGardenBuildings
5. Add windows or mirrors to your garden walls and the area will simply double in size! The more light that flows, the bigger it will feel!
6. Divide the space. If you can use horizontal lines to break up the expanse of garden in front of you, your eyes will see a larger area. How clever is that?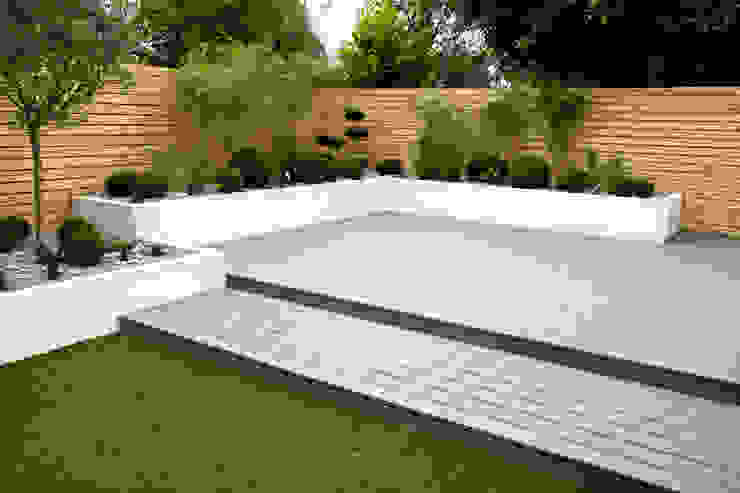 Small, low maintenance garden
Yorkshire Gardens
7. Use blue plants at the edges of your garden and they will blend into the horizon and offer the feel of a larger space. Lavender is perfect for this ingenious tip!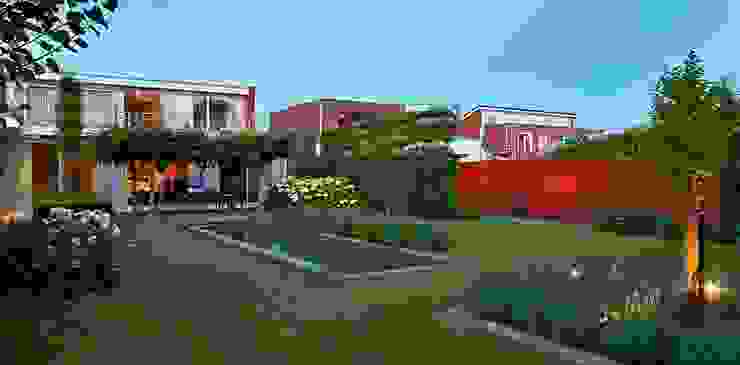 making nature rich garden and softening with ornamental grasses and lavender/ verzachting van strak lijnenspel tuin met siergrassen en lavendell.
FLORERA , design and realisation gardens and other outdoor spaces.
8. Match your landscaping materials to your home and the division will be less noticeable, creating the look of a bigger garden. Cladding and decking work really well together.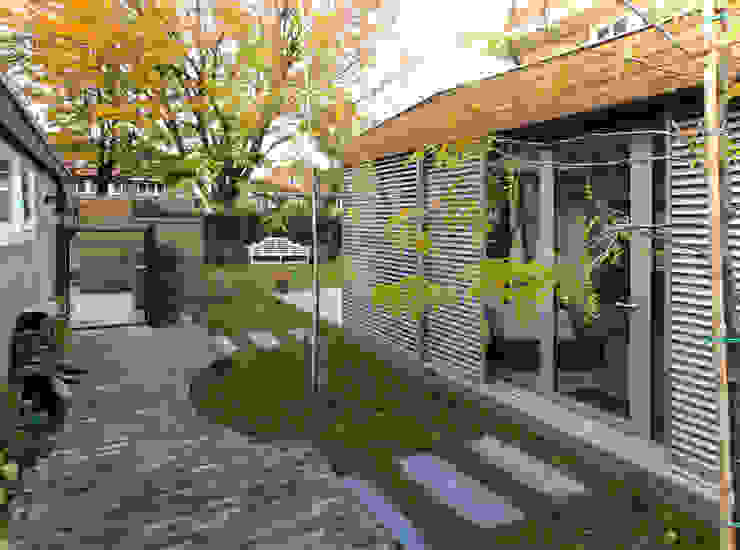 House extension & renovation
Roorda Architectural Studio
9. Be understated with colour if you want your garden to look larger. You shouldn't be trying to drown out all of the space with bright blooms when one colour could look better.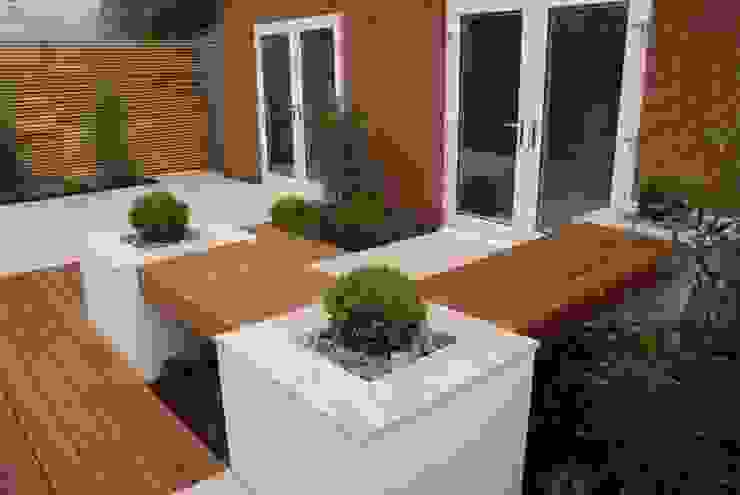 Extended living space – Manchester
Hannah Collins Garden Design
10. Try working with different levels in a small garden in order to adjust the amount of area that your eyes see. A raised terrace is ideal!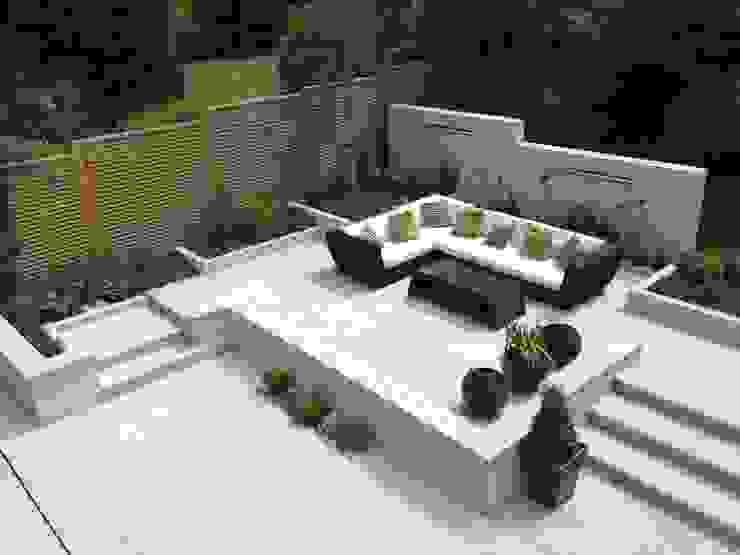 Terrace with furniture
Gardenplan Design
11. Try planting tall flowers in your garden, as this will naturally draw your eyes up, meaning that you'll be blown away by the height not distracted by small proportions.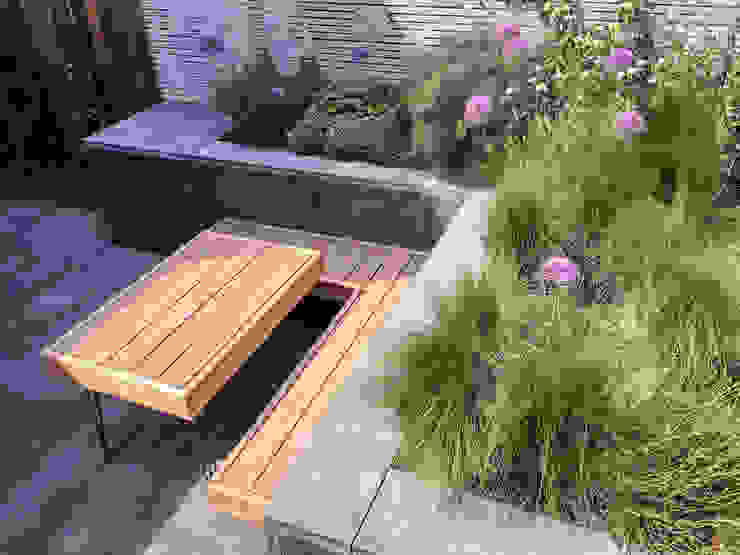 Bespoke Western Red Cedar hairpin leg table and built in floating bench
Tom Massey Landscape & Garden Design
12. Keep your trees dainty if you have a super small garden, as large trees will just swallow up any and all light. Little bay trees are PERFECT!
13. Create different zones in a small garden and it will naturally feel so much more useable. A separate seating area, cooking space and independent borders make the most of every inch!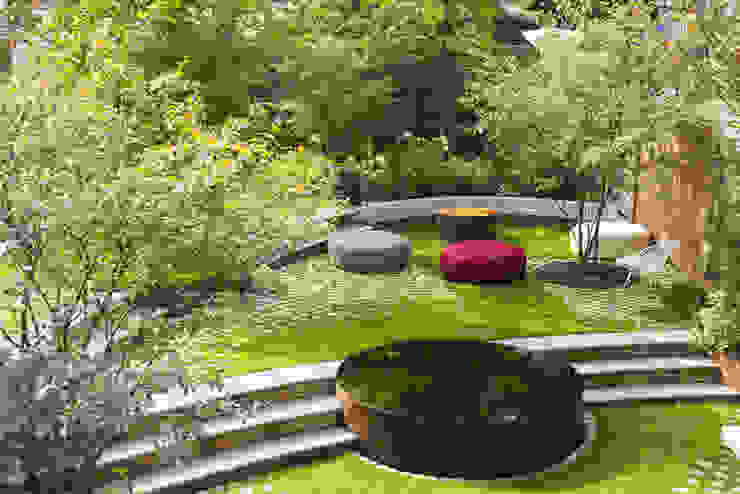 Bartholomew Landscaping design and installation of a London garden
Bartholomew Landscaping
For more garden tips, take a look at this Ideabook: Perfect planters for your small garden.